I had the distinct pleasure of "vlogging" (video blogging) at the second annual Web 2.o Expo "in 2009" here at Moscone West in beautiful San Francisco California, next to high-tech silicon valley.
This years conference seems to be more lively than last year, even though the economy is in a downward spiral. Technology and especially new web technologies are unfazed and continue to innovate with wild eyed excitement and optimism.
Web 2.0
, so just what is it? Well it seems to be a lot of communication and information technologies converging in a mobile social collaborative way, for business, and play.
You can find out more about the next Web 2.0 in New York here.
Enough words, because Web 2.0 is about getting to the point, quickly and efficiently, check the iPhone videos by Qik.com below. RAW and unedited footage follows.
Conference Walk-in, SUBJECTS: favorite security guard, Hire-me, Microsoft, IBM, Web magazine, O'Reilly (video cuts out here).
Cloud Infrastructure
========================================================
BROUGHT TO YOU FREE BY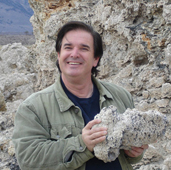 Michael Blade, is a blogger for
"The Transhuman Singularity"
, a Science Fiction Blog and self-appointed CEO of
Viradu.com
a Science Fiction Themed "
SecondLife-Like
" FREE Open Source Virtual World.
NOTE: Build your own virtual world with open source, see also
Opensimulator.org
and
OSGrid.org
========================================================